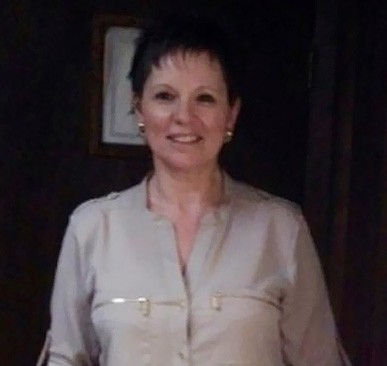 Joanne Schlenk McAvey Esq.
"Notably professional, compassionate and responsive are all ways I would (and have) described the legal services Joanne has provided for my Aunt and I. Of the 5 lawyers I have hired and worked with this year Joanne stood out as the only one who was pleasant to deal with, truly cared about her work and would respond clearly to my questions within a reasonable amount of time. I will continue to work with her for all of my legal needs in Long Island moving forward, as will my Aunt. Thanks Joanne!"
- Zach Whiteney
---
"It was a pleasant experience from beginning to end and she addressed all of my families questions and concerns."
- A Satisfied Client
---

What Makes Attorney Joanne S. McAvey Uniquely Qualified To Represent You?
Deer Park, February 11, 2016 –Joanne Schlenk McAvey, Top Elder Law Attorney, was selected for inclusion in the forthcoming Top Attorneys of North America 2015-16 edition of The Who's Who Directories.
The accomplishments attained by Ms. Joanne S. McAvey in the field of Legal Services warrants inclusion into the Top Attorneys of North America.
Recognized by Martindale-Hubbell for the best in client service with the Gold Client Champion award for 2017 through 2021.
Joanne Schlenk McAvey has been an elder care attorney for thirty years. Her services include Medicaid planning for home and nursing home care, protection of assets, estate planning, probate and administration of estates, advance directives and real estate transactions. Joanne received her B.A. and J.D. from Hofstra University. She was admitted to practice law before the New York State Appellate Division's Second Judicial Department, as well as to the U.S. District Court for the Southern and Eastern Districts of New York.
During her tenure, she served as Co-Chair of the Suffolk County Bar Association's Elder Law Committee, where her indelible leadership resulted in the creation of Senior Advisory Day, a community event bringing together seniors and attorneys for an exchange of ideas and information in all of the Towns of Suffolk County. Concomitant with its creation was the publication of the Suffolk County Bar Association's first ever Elder Law Attorney Directory for distribution to the community centers. Although her early career engaged her in Appellate Litigation and Matrimonial Law, when she shifted her concentration to Elder Law, she soon witnessed the direct impact her professional services had upon the quality of life of her senior clients . She consistently effectuates Medicaid approval for her clients ' long term home health care needs as well as nursing home care. She has lectured on behalf of the Suffolk County and New York State Bar Associations, of which she is a member, and the communities of Suffolk County. She is also a long standing member of the National Academy of Elder Law Attorneys.
The Top Attorneys of North America, a New York based publication, distinguishes and profiles leading attorneys who demonstrate recognizable success and leadership in their field. The directory is valued for promoting awareness of individual accomplishments and achievement within the North American legal community.
The Martindale-Hubbell recognition is awarded to an elite group of attorneys who have received exceptional reviews from their clients.
Admissions
New York – Second Department
U.S. District Court, Southern District of New York
U.S. District Court, Eastern District of New York
Practice Areas
"Notably professional, compassionate and responsive are all ways I would (and have) described the legal services Joanne has provided for my Aunt and I. Of the 5 lawyers I have hired and worked with this year Joanne stood out as the only one who was pleasant to deal with, truly cared about her work and would respond clearly to my questions within a reasonable amount of time. I will continue to work with her for all of my legal needs in Long Island moving forward, as will my Aunt. Thanks Joanne!"
- Zach Whiteney
---
"It was a pleasant experience from beginning to end and she addressed all of my families questions and concerns."
- A Satisfied Client
---